ATR Education and Career Readiness Programs are open for CURRENT participants.
Stay tuned for information on when we will be accepting referrals for new ATR participants.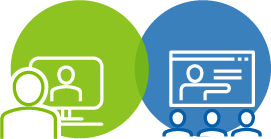 Education and Career Readiness Programs are Open for CURRENT ATR Participants
ATR has taken the steps necessary to bring our community back together safely and with as much richness and substance as we are known for providing. Our updated model of training will offer participants the protection, flexibility and support needed as we restart operations.
To meet our participant needs and follow all safety requirements, our partners are delivering their training programs in a variety of ways, including in-person, online, or a hybrid learning model which blends components from both face-to-face interaction and online programming.
We are committed to ensuring equitable access to all components of our training, and we know access to technology or wifi access can be a barrier for some of our participants. ATR is ensuring all participants have the equipment necessary to fully engage in their desired job training program by paying for tablets, wifi hotspots, and/or headphones for participant use who need it while in training.
Active ATR participants continue to receive check-in calls from their ATR Coordinators regularly. If your contact information has changed or if you would like to speak with someone regarding a class, please call your ATR Coordinator to leave a message with your name, and correct phone number.
For Prospective ATR Participants​
Please continue to check back here to find out when ATR will be accepting new referrals.  We are anticipating this will occur in the near future.
If you have questions about referrals or eligibility requirements, please click the button below.
As the COVID-19 pandemic continues, Americans are  continuing to report high levels or emotional distress, with a growing negative impact on mental health and wellness.  To support people who are struggling with isolation and loneliness during this difficult time, AHP adapted our evidence-based Wellness Recovery Action Plan (WRAP) to produce a special publication that addresses these concerns.
For a listing of available resources for individuals in recovery, visit these links for up-to-date information.