ATR Providers are authorized by the Commonwealth of Massachusetts' Department of Public Health/Bureau of Substance Addiction Services (DPH/BSAS) to deliver a range of recovery support services to individuals participating in the ATR program. Many of these services are designed to enhance participants' ability to live and work in the community.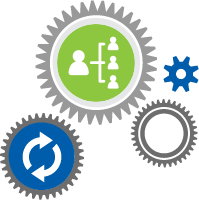 Examples of recovery support services offered by our current ATR Provider Network include:
Purchasing of basic needs items (clothes, shoes, etc); official identification cards needed for education, employment, banking, and financial transactions, such as driver's licenses, driver's permits, and state ID cards; registration fees; or fees related to obtaining a birth certificate
Public transportation passes
Job readiness and employment training, and support to pursue educational goals
Health and wellness programs (gym membership, nutritional counseling, smoking cessation)
Assistance with medical co-pays, eyeglasses, prescriptions, dental care
Connection to the recovery community such as Recovery Coaching services
The ATR program is open to ideas from the community about additional recovery support services. Providers must go through a rigorous application process to be authorized by the Commonwealth and once in the ATR Provider Network, have the opportunity to provide services to thousands of individuals. Our providers are helping to transform the lives of the people in the ATR program by helping them on their road to recovery.
Only organizations, rather than individuals, are approved to become part of the ATR Provider Network. Individuals (e.g. therapists) are not eligible to become providers for the ATR program. To provide ATR services, individuals must be employed by organizations that are either currently approved or that apply for approval.