How Do I Get Referred to ATR?
Providers in the recovery community can refer you to the ATR program
To receive services through ATR, you must be referred to one of our ATR Coordinators by a provider in the recovery community. If you're not already connected to a recovery support services provider who can provide a referral to ATR, here are some examples of the types of providers that may be qualified to make a referral for you. 
Types of Providers Who Can Make Referrals​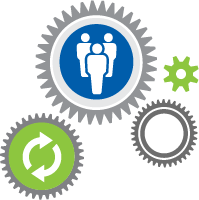 Recovery homes/long-term residential treatment programs
Medication-assisted treatment (MAT) providers (Suboxone, Vivitrol, Methadone)
Outpatient treatment providers
Behavioral health providers
Drug courts
Probation and parole officers
ATR is not a self-referral program. If you're not already connected to a community provider who can make a referral, you can use the MA Substance Use Helpline 800-327-5050 to find a provider in your local community.