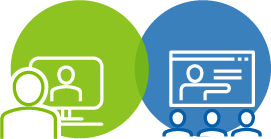 Boston Career Services Class Schedule
STEP 1: JOB READINESS PROGRAMS
Whether you have been out of the workforce for some time or are interested in starting a new career, ATR's job readiness program will prepare you with the skills you need to enter the workforce. 
It is a requirement that you take job readiness training before continuing to most occupational training programs.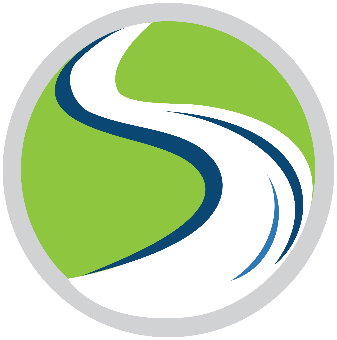 MASSHIRE PATHS TO EMPOWERMENT | 3 Weeks
P2E introduces participants to the world of work through classroom based instruction on topics such as career exploration, occupational outlooks, and financial literacy. Soft skills development is also incorporated into this program, including, communication, conflict resolution, time management, and workplace expectations. Participants will also become members of the MassHire Career Center system and learn how to utilize the services they offer.
Format: Online
Boston– https://masshiredowntownboston.com
Spanish Multi-City – https://masshireholyoke.com
9/5/23 – 9/21/23
9/26/23 – 10/12/23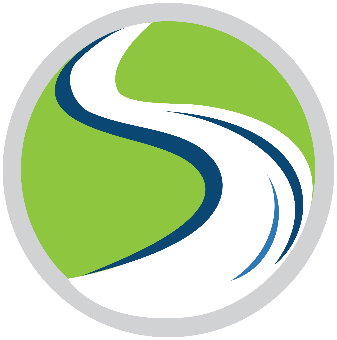 MOVING AHEAD PROGRAM (MAP) at St. Francis House | 14 Weeks  
This is a job and life skills program for people who have experienced homelessness, addiction, mental illness, and/or incarceration who do not yet feel ready to enter the work force and who need guidance, one-to-one attention, and time to get themselves ready to get a job. Participants learn to identify, pursue, and succeed in
careers that match their interests, abilities, skills, and work values.
Format: In-Person
8/28/23 – 12/1/23
10/10/23 – 1/12/24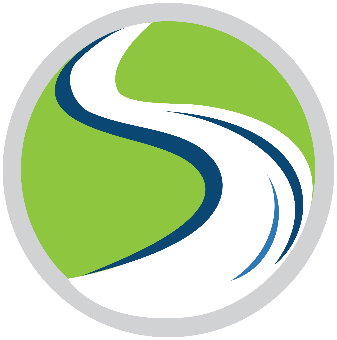 WORK READY at Project Place | 4 Weeks 
This is a job and life skills program for people who have experienced homelessness, addiction, mental illness, and/or incarceration who do not yet feel ready to enter the work force and who need guidance, one-to-one attention, and time to get themselves ready to get a job. Participants learn to identify, pursue, and succeed in
careers that match their interests, abilities, skills, and work values.
Format: Online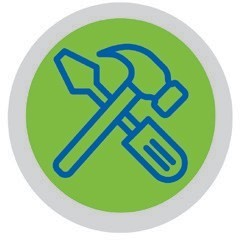 INDUSTRY INTERNSHIP PROGRAM at Project Place | 4 Weeks
After graduating from Work Ready, clients can move onto the Industry Internship Program, or IIP. IIP offers more advanced training than Work Ready and helps narrow down the chosen path. SPARRC and Work Ready focus largely on building the foundation.  Participants begin to follow specific industries paths. IIP will also begin the transition out of the classroom by blending classroom and fieldwork. . Participants will learn useful topics that can be applied anywhere, topics such as business fundamentals and customer service. 
Format: Online
STEP 2: 

JOB TRAINING PROGRAMS
The workforce is constantly changing and some of today's hottest jobs require training in specific skills. Set yourself apart from other applicants by attending a job training program in an industry of your interest or continue your education by attending a GED/HiSet program or ESOL class.
Class schedules are regularly updated so be sure to check back often.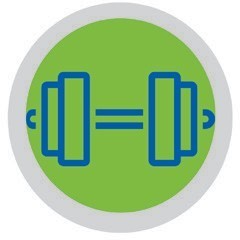 FOUNDATIONS CERTIFIED PERSONAL TRAINING at American Academy of Personal Training | 8 Weeks 
Participants receive an education in the fundamentals of personal training through a combination of classroom and practical instruction. Components of the curriculum include basic anatomy, introduction to the systems of the body, biomechanics, program design, and nutrition. Participants learn how to structure and build their personal training business and gain exposure to the various employers in the Boston-area who hire graduates of their program through regular "career expos".
8/7/23 – 10/2/23
10/9/23 – 12/5/23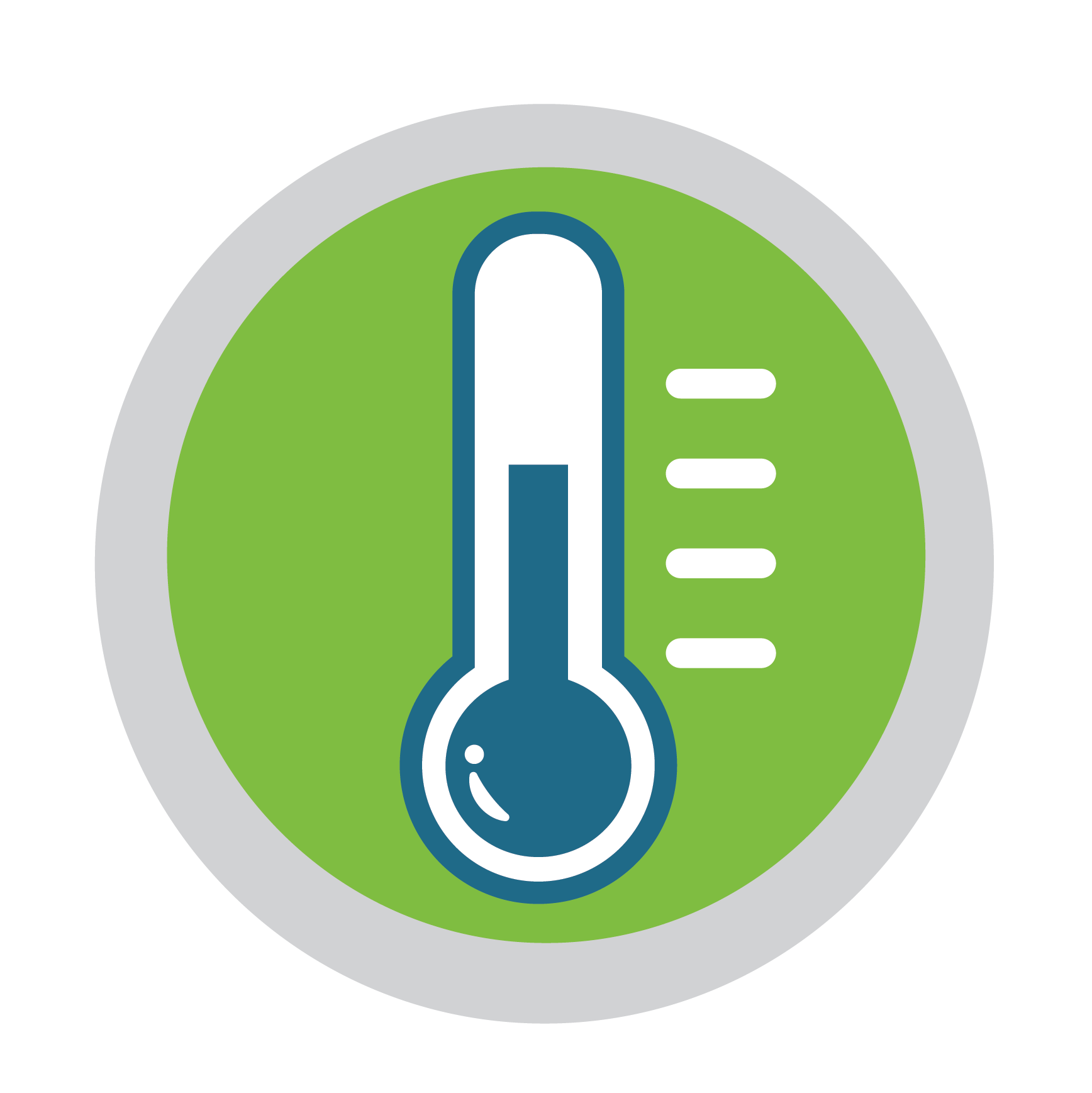 HVAC AND REFRIGERATION at Franklin Cummings Institute of Technology (FC Tech) | 17 Weeks 
This program was specifically created for ATR participants to receive the 2,000 credit hours needed to obtain a Massachusetts Refrigeration and Technician license. Participants will also earn key certifications including Universal EPA, Osha 10 Hour Safety, R410A High-Pressure Refrigerant, Motor Vehicle AC Systems, NoraBronze Oil Burner, plus a few optional certifications such as Preventative Maintenance Technician, and Indoor Air Quality.
7/5/23 – 10/12/23
10/23/23 – 2/14/24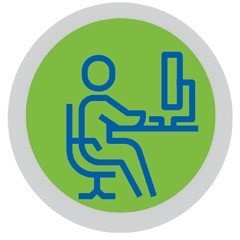 ADVANCED COMPUTER TECHNOLOGY CERTIFICATE at

Franklin Cummings Institute of Technology (FC Tech)

| 22 Weeks
Participants will learn fundamental computer skills such as keyboarding, and data entry, using Microsoft applications. The second component of this program focuses on installing, configuring, and supporting IT infrastructure and the various operating systems, while incorporating the principles and protocols in networked systems, as well as networking technologies  Additionally, participants with be provided with a basic understanding of professional communication. 
Format: Online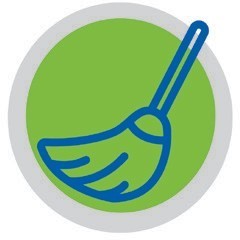 COMMERCIAL CLEANING at Community Work Services | 6 Weeks 
This hands-on training in commercial cleaning prepares participants to secure employment in a variety of settings. Training is presented through a combination of on the job training at the CWS facility and a series of classroom lectures. The curriculum includes learning proper cleaning techniques for offices, classrooms, hospitals, hotels, or schools. Participants learn safe handling of products and are given the opportunity to use different equipment including industrial vacuums, floor buffers, power scrubbers, and rug extractors.
Format: In-Person
New sessions start on Monday as needed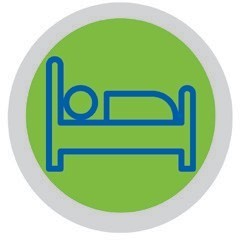 AT YOUR SERVICE at Community Work Services | 8 Weeks
This training programs focused on preparing participants for careers in the hotel and hospitality industry, one of the fastest growing job fields in Boston. Using the curriculum derived from the American Hotel & Lodging Association, the program includes a combination of lecture based and online training covering customer service and concierge, food and beverage, and housekeeping. Participants attend bi-weekly hotel tours and meet with management and staff to gain a greater understanding of the industry.
Format: In person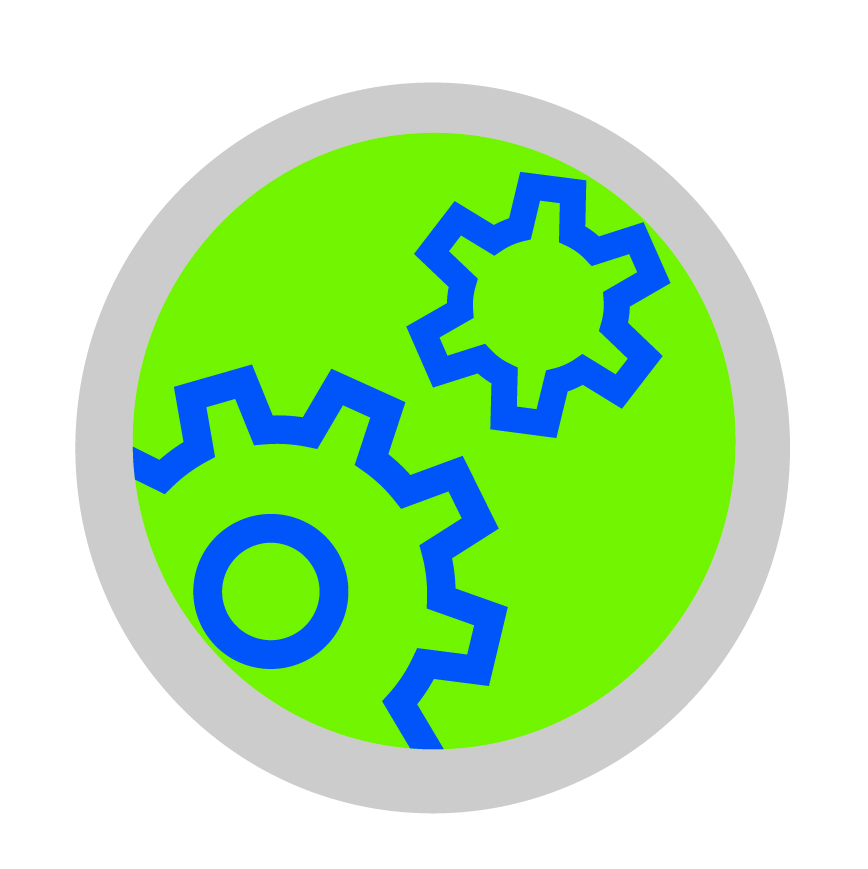 SOLAR TECHNICIAN TRAINING PROGRAM at Community Work Services | 15 Weeks
CWS' Solar Technician Training Program is an intensive 15-week training program that directly addresses the ongoing need for community-focused workforce training programs that can support the specific employment needs of underserved individuals and help them develop strong pathways for career success and financial security. The program will follow Power52 CEA's existing NCCER accredited curriculum and provide 450 hours of free training using in-person instruction.
Format: In person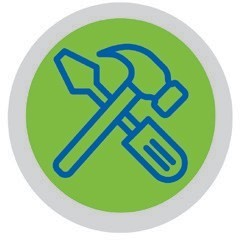 CARPENTRY at Home Builders Institute (HBI) | 7 Weeks 
HBI's CORE training includes job safety, construction math, materials and supplies of the trades, and employment preparation. In conjunction with our CORE training is the trade training that provides more in-depth training relative to the trade you will be learning. Some sample career paths upon completion would be a carpenter helper, drywall installer, and framer if you select a carpentry learning path.
Individuals who successfully complete this 12-week program earn a PACT Certificate in Carpentry, an industry recognized credential and endorsed by the National Associate of Home Builders (the largest trade association representing the residential building industry).
Format: In-Person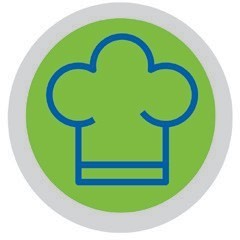 INTRODUCTION TO CULINARY ARTS at NECAT | 16 Weeks (2 consecutive 8-week sessions)  
NECAT offers training, support and employment services to prepare adults to secure and retain a variety of jobs in the growing food services industry. The curriculum includes an overview of the
industry, sanitation and food safety, taking the ServSafe exam, nutritional studies, kitchen mathematics, knife skills and food preparation. In addition, essential soft skills training will be provided to prepare participants for the workforce.
8/16/23 – 11/17/23
10/4/23 – 1/12/24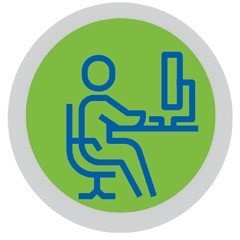 MEDICAL ADMINISTRATION at YMCA | 16 Weeks
YMCA Training, Inc. provides job skills training and employment assistance in close collaboration with the Greater Boston healthcare industry. Our program is an intensive computerized office skills training and employment program, designed to replicate the expectations of a professional office environment. Training, Inc. provides intensive, hands-on, innovative technical training and engage in lasting, deep commitment of major employers in Greater Boston.
The Medical Admin Credential Employment Program teaches general patient registration and front desk administrative office support including basic medical terminology, a brief overview of the billing and claims process including ICD-10 and CPT coding, HIPAA and OSHA guidelines, and health insurances overview. Once the curriculum is complete, the trainees will register for and complete a certification exam in order to receive their credentials as a Certified Medical Administrative Assistant. Participants will also learn and use Microsoft Office Applications such as Outlook, Word, PowerPoint and Excel throughout the course of training.
Format: Hybrid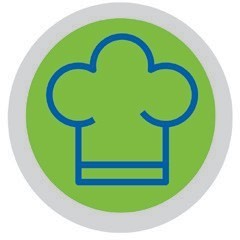 TEACHING KITCHEN at Community Servings  | 12 Weeks
This program trains individuals interested in careers in the food-service industry. Participants learn basic food-service skills and help Teaching Kitchen staff prepare the meals delivered to sick clients each day. Participants utilize Community Servings' state-of-the-art industrial kitchen, and the curriculum covers all facets of working in a professional kitchen. Participants also prepare for and take the ServSafe examination.
Format: In-Person
8/7/23 – 10/26/23
9/18/23 – 12/7/23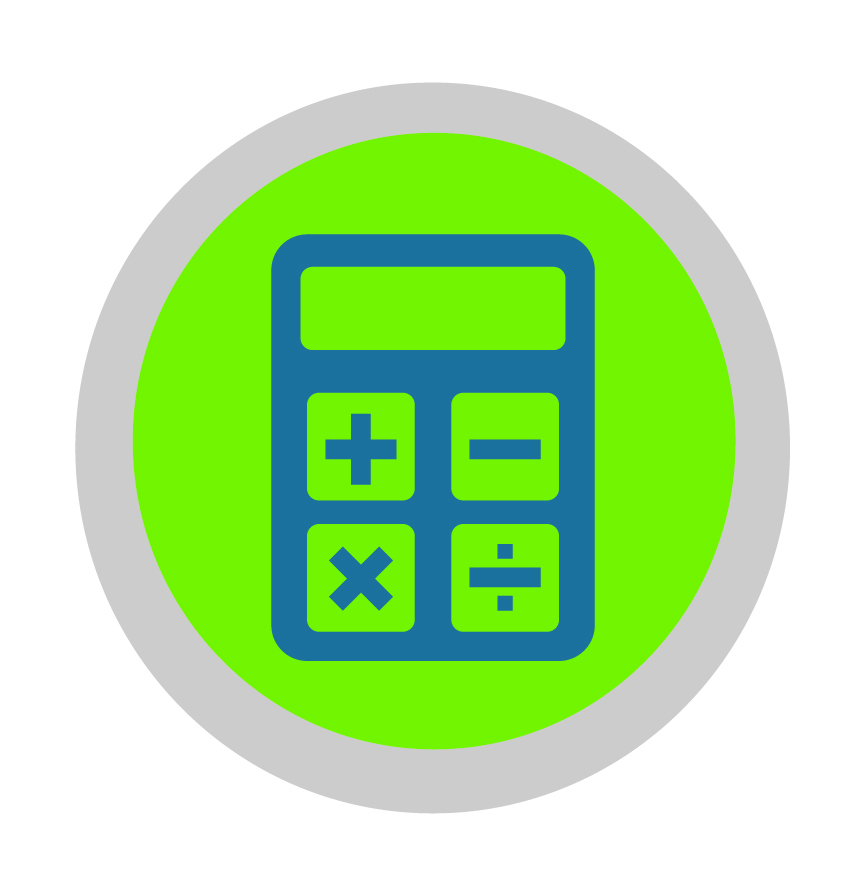 Financial Literacy Academy at Community Teamwork | 2 Weeks
CTI's Financial Literacy Academy is designed for participants who want to learn more about personal finance.  Participants will learn how to create a budget, review their credit report, and manage debt. The two-week program is broken into eight sessions covering goal setting, banking basics, budgeting and saving, identify protection, understanding credit, credit cards, loans, and collections.
Format: Online
Sessions are currently on hold.