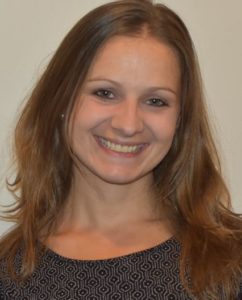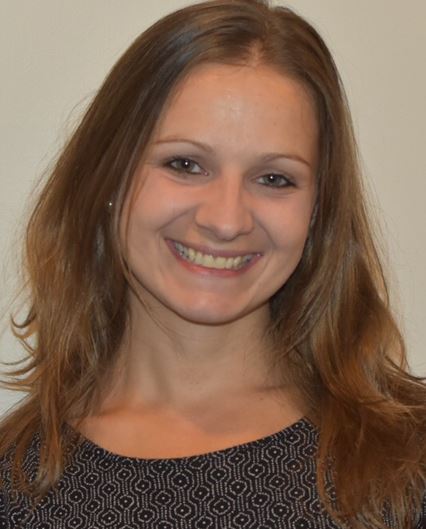 A Senior Program Manager at Advocates for Human Potential (AHP), Brita has a deep knowledge of and experience with the challenges facing people who are struggling with or are in recovery from substance use disorders, including opioid use and overdose prevention strategies, and is a champion of recovery-oriented systems of care (ROSCs). She approaches her work using her social work and public health backgrounds, and she possesses strong skills in program design and coordination, partnership development, community outreach and cultivation, and verbal and written communication.
Brita joined the ATR team in 2017 as a program manager, where her work was centralized on supporting the ATR service delivery throughout the state, working closely with the ATR Coordinators, service providers, and referral agencies in each ATR service area. In 2023, Brita became the Project Director for ATR, where she oversees the administration of ATR across the state and manages a team of talented people who run the program behind the scenes. Brita works closely with ATR's state funder, the Bureau of Substance Addiction Services (BSAS), as well as our service provider partners, to ensure that the ATR participants are receiving high quality services.  Brita strongly believes that recovery is an individualized process—there is not one definition of recovery nor one pathway into recovery. Her focus will be ensuring there is equitable access to ATR within each of our service areas, that all program participants and partners are treated justly and with respect, and that the recovery support services ATR offers are comprehensive, flexible, and meeting the needs of the individuals and communities at large.
Prior to joining the ATR team, Brita managed a Syringe Access Program in Holyoke, MA, which provided harm reduction and overdose prevention services to active drug users. She is passionate about helping individuals access services that help them live healthy, meaningful lives.
When not working, Brita enjoys spending time with her husband and two kids, gardening, traveling, and trying new restaurants (especially when traveling!).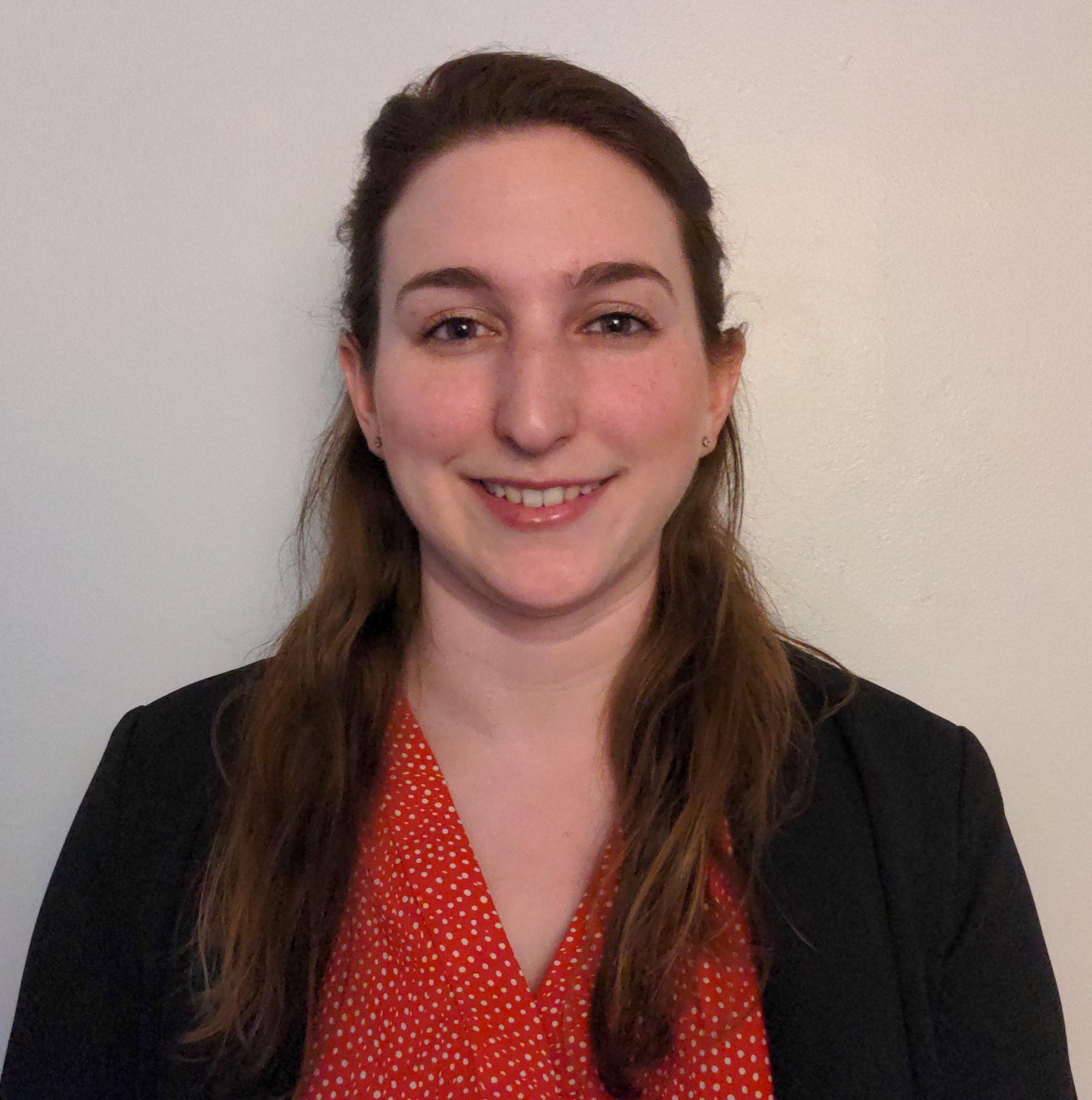 Erin joined the ATR team in March 2021 as a Senior Program Associate II for Advocates for Human Potential (AHP). She collaborates with ATR leadership to develop, administer, and manage a portfolio of training and technical assistance services for ATR's Provider Network. Throughout all training and TA work, Erin utilizes best practice research to inform training and technical assistance priorities and strategy.
Prior to joining the ATR team, Erin worked in the criminal legal system as a trainer and technical assistance provider working with jails, prisons, and residential reentry centers on solutions-focused evidence-based practices. She developed and led trainings on best practices for working with incarcerated and formerly incarcerated individuals, including motivational interviewing, effective case management, trauma-responsive and gender-informed care, and the Risk-Need-Responsivity model.
When she's not working on ATR, Erin is working on completing her PhD in Sociology at UMass Boston. She also enjoys gardening, hiking, and spending time with family and friends.
Katherine Conforti is the Operations Specialist for the Access to Recovery program.  She works behind the scenes to support the data and operations of the program that serves people with substance use disorders throughout Massachusetts.
Prior to joining ATR, Katherine worked in program coordination for a Chicago-based human rights organization, supporting programs with services for immigrants, refugees, and survivors of human trafficking.  With five years of experience in social services and program administration, she enjoys deep diving into program data and finding new ways to streamline services and improve participant outcomes.  Originally from New York, New York, Katherine has a B.S. in secondary education and Spanish from the University of Vermont and is working remotely from Portland, Maine.
Outside of the office, Katherine can be found making homemade candles and crafts, veganizing old family recipes, and scoping out local secondhand stores for vintage furniture to restore.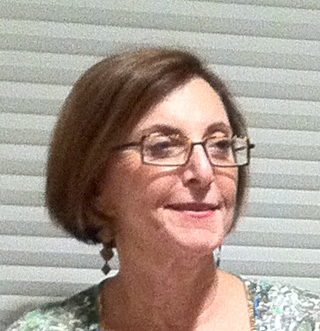 Carole Goldberg has served as the MA-ATR Program Audit Manager since the program's inception in 2010. In this capacity, she conducts an annual Quality Assurance (QA) Audit to ensure that ATR funds are managed, distributed and documented appropriately. In addition to site visits to review provider records for accuracy and compliance, the QA Review includes desk audits, training (technical assistance), interviews, and class visits to ensure and promote fiscal, administrative and confidentiality safeguards. Expertise includes risk assessment and management; data collection and analysis; financial investigation; and development of reports and instruments to support programmatic administration. Carole also has experience in grant management, curriculum design and evaluation, and diversity and cultural competency initiatives for health care and policy institutions. 
Carole is ATR's "eyes and ears on the ground" and keeps us all on our toes making sure we adhere to strict standards of confidentiality and responsible fiscal management.
Carole loves to spend her spare time with her husband and visiting with family across the country. Carole also competes in tournament-level bridge, and has achieved the rank of Ruby Life Master.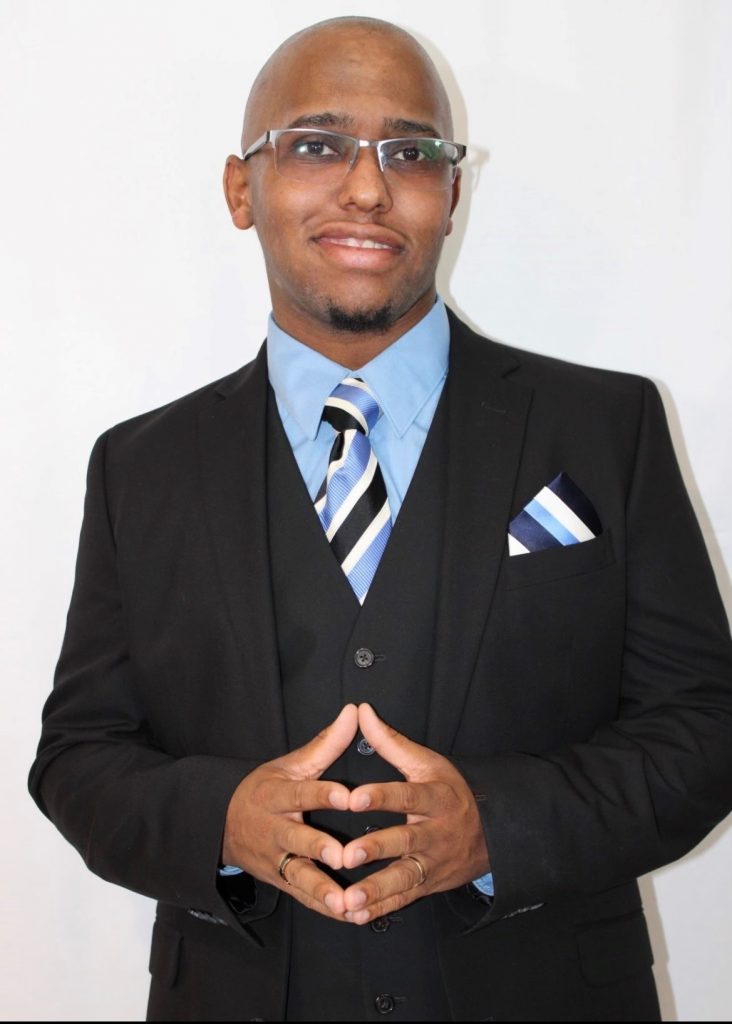 James is a former Paths to Empowerment (P2E) Instructor that worked at MassHire in Worcester for over two years. Born and raised in Springfield Massachusetts, he moved to Central Massachusetts five years ago where he continued his work as a case manager for youth and families before joining the MassHire team. James is a CCAR Recovery Coach and pastors a church in Roxbury, MA where he has been serving for the past 7 years. 
Fun fact, James was recently on the hit television show "Married at first Sight" as an officiant. He has been married to his beautiful wife since 2020 and currently resides in Shrewsbury. His hobbies include all things Tech, and playing the drums, bass guitar, and keyboards.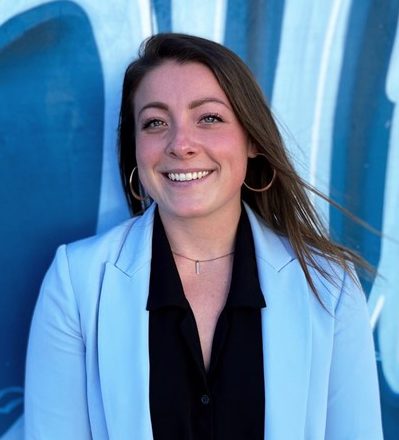 Michaella Jones, B.S., B.A. is a Senior Program Associate II for AHP, and the Program Manager for Access to Recovery (ATR), a Massachusetts Bureau of Substance Addiction Services (BSAS) program that provides services to people in recovery from substance use disorder(s). In this role, Ms. Jones provides direct management and oversight of ATR's network of providers within the substance use treatment, workforce development and criminal-legal systems, as well as community-based organizations across the state. She collaborates with providers to reduce participant barriers in accessing ATR services, and to improve processes and communications. In addition to building and fostering relationships externally, Ms. Jones supervises direct service project staff, and contributes to capacity building efforts.
Ms. Jones has worked for a variety of non-profit organizations across the country, inclusive of a prominent syringe services program in Oakland, California, and more recently with local city government, working for the Mayor's Office of Recovery Services in Boston. She has content expertise in substance use disorders, harm reduction, overdose prevention, low-threshold housing, trauma-informed care, homelessness, and digital content creation. Ms. Jones is a master trainer in overdose prevention, harm reduction and Narcan administration. She holds two bachelor's degrees from Purdue University.
In her spare time, Michaella volunteers with Special Olympics of Massachusetts as both a partner player and coach for various sports throughout the year. She loves cooking, going on adventures with her partner, and being a semi-pro animal wrangler with her rambunctious cat.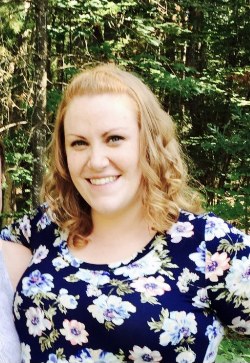 Kelly Joseph is a senior program manager I for AHP, and the deputy project director for Access to Recovery (ATR), a Massachusetts Bureau of Substance Addiction Services (BSAS) program that provides services to people in recovery from substance use disorder. Ms. Joseph works closely with state agencies, nonprofit organizations, higher education institutions, and private sector organizations involved with supporting the project, and builds relationships and capacity across sectors to work towards a recovery-oriented system of care within ATR service areas and statewide. Ms. Joseph oversees ATR's career services including strategic expansion efforts, recruitment and onboarding of new providers, monitoring and planning career service budgets, and managing quality and operational improvements. She onboards, trains, and manages project staff, contributes towards strategic planning, and leads special projects.
Ms. Joseph previously worked in local public health, managing teams, contracts, and grants for a variety of population health projects involving substance use prevention and recovery, healthy aging, food security, and health equity. Ms. Joseph has led cross-municipal, multi-sector coalitions and has experience with the public health approach and Strategic Prevention Framework—assessing, planning, implementing, and evaluating policy, systems, and environmental change strategies. She is skilled in project management, partnership development, training, facilitation, and grant writing. Ms. Joseph holds a master's degree in criminal justice from Northeastern University.
While not working, Kelly enjoys spending time with her husband and children, cooking, and watching documentaries.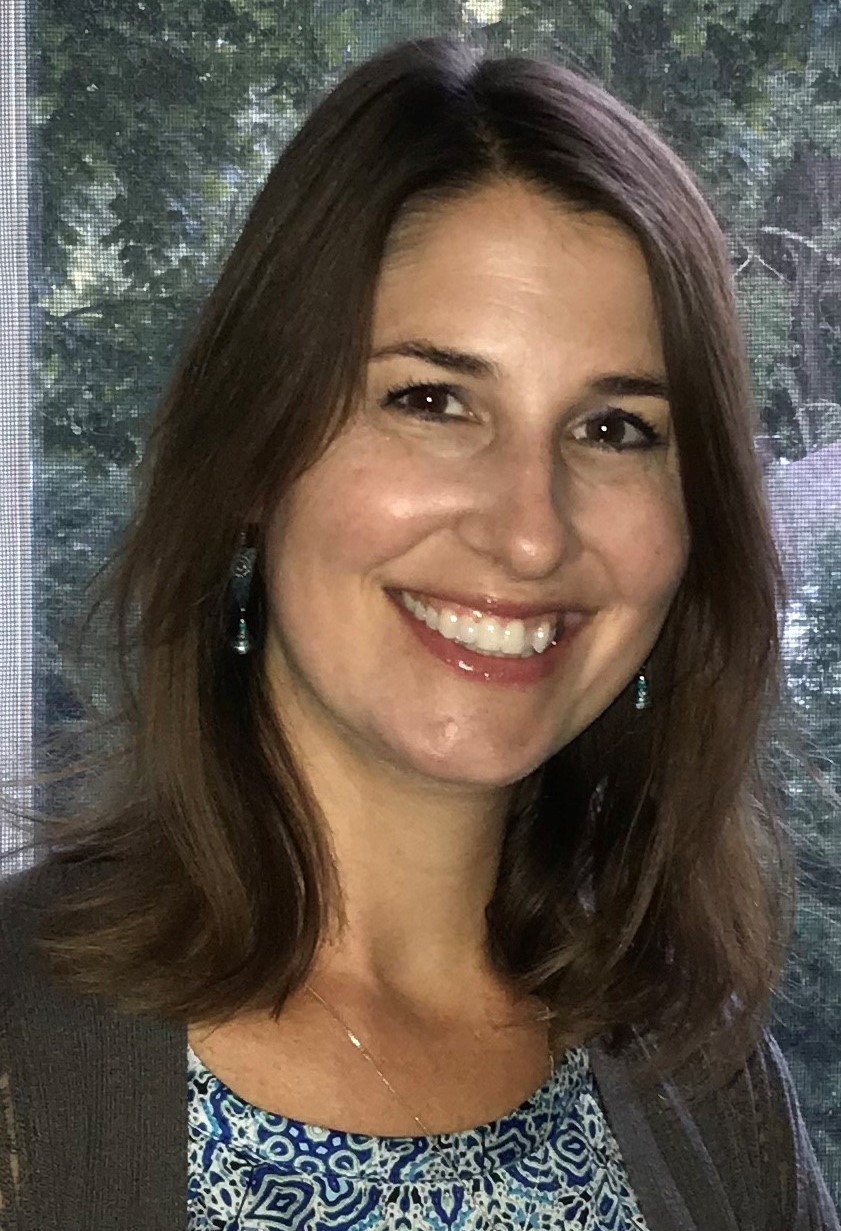 Liesl Martin is the Operations Director for the Access to Recovery program, joining the ATR team in September of 2019.  Liesl is responsible for directing, leading, and managing the operations of the ATR grant that provides services to people with substance use disorders throughout the Commonwealth of MA, evaluating current processes and procedures and introducing new concepts and innovations to create the best working environment for the ATR team and the most effective functioning. 
Prior to joining ATR, Liesl spent over 12 years in postsecondary education, most recently as the Director of Regulatory Operations and Clinical Experiences for K-12 teacher preparation programs.  In this role she provided institutional leadership in regulatory operations and educator certification through the assessment, development, and refinement of organizational processes and systems.
When the warm weather arrives, you'll find Liesl outside as much as possible enjoying anything and everything having to do with the outdoors.  When the colder weather hits, she's tinkering in woodworking and light carpentry around the house with her two young daughters right alongside her sporting their Fisher-Price toolbelts.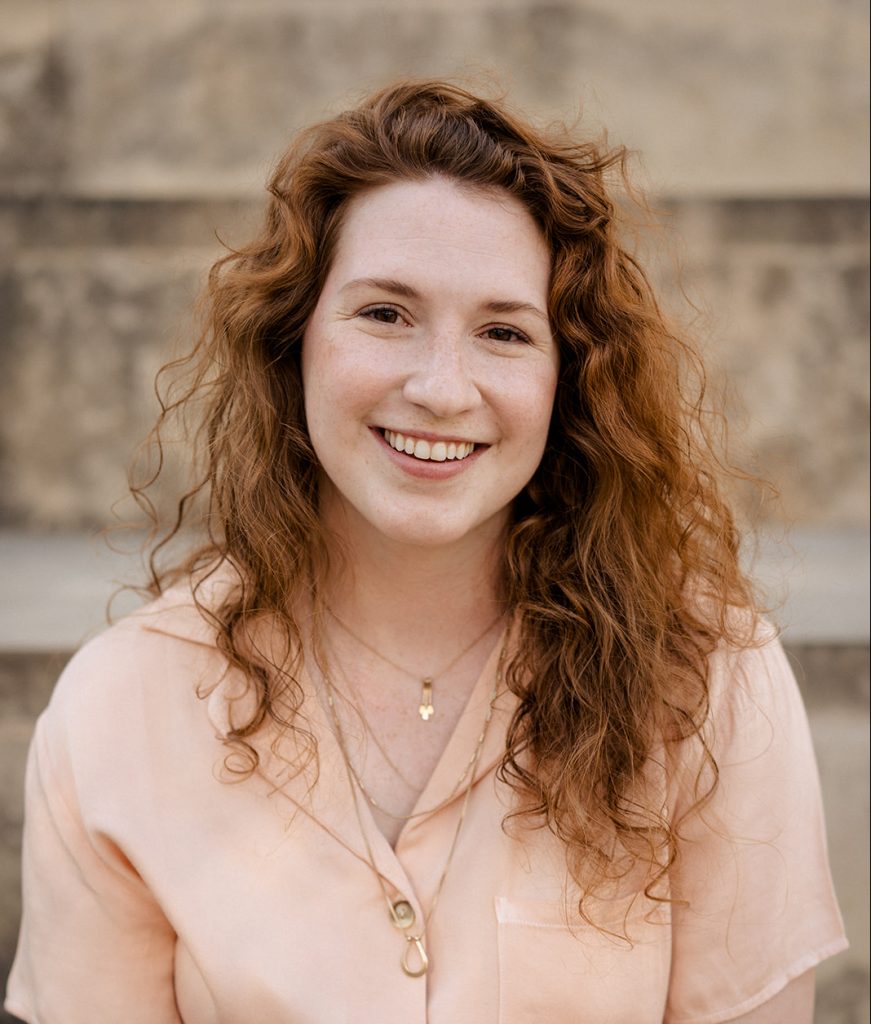 LeAnne Rowley is the Communications Manager for the Access to Recovery program. She focuses on ATR's messaging across communication channels and shares the impact ATR makes in the lives of its participants with external and internal partners. With over 4 years of marketing and communications experience, she supports the team's efforts, sharing the diverse stories of those working through recovery. She has had a primary focus on storytelling, content development, social media marketing, and website management, while having also designed and executed several digital and print campaigns during her years in the non-profit sector. LeAnne has content expertise in education, mental health, trauma-informed practices, poverty, hunger, housing and homelessness, and the ways in which those subjects intersect.
LeAnne brings a fresh perspective to the team, contributing to breaking the stigma of substance use disorders and mental health challenges. Originally from Louisiana, LeAnne has a B.A. in professional writing from Baylor University and is now working remotely from Little Rock, Arkansas.
In her spare time, you can find LeAnne cooking vegan recipes, searching for vintage pieces at any antique store, hiking with her husband, or curled up with a good book.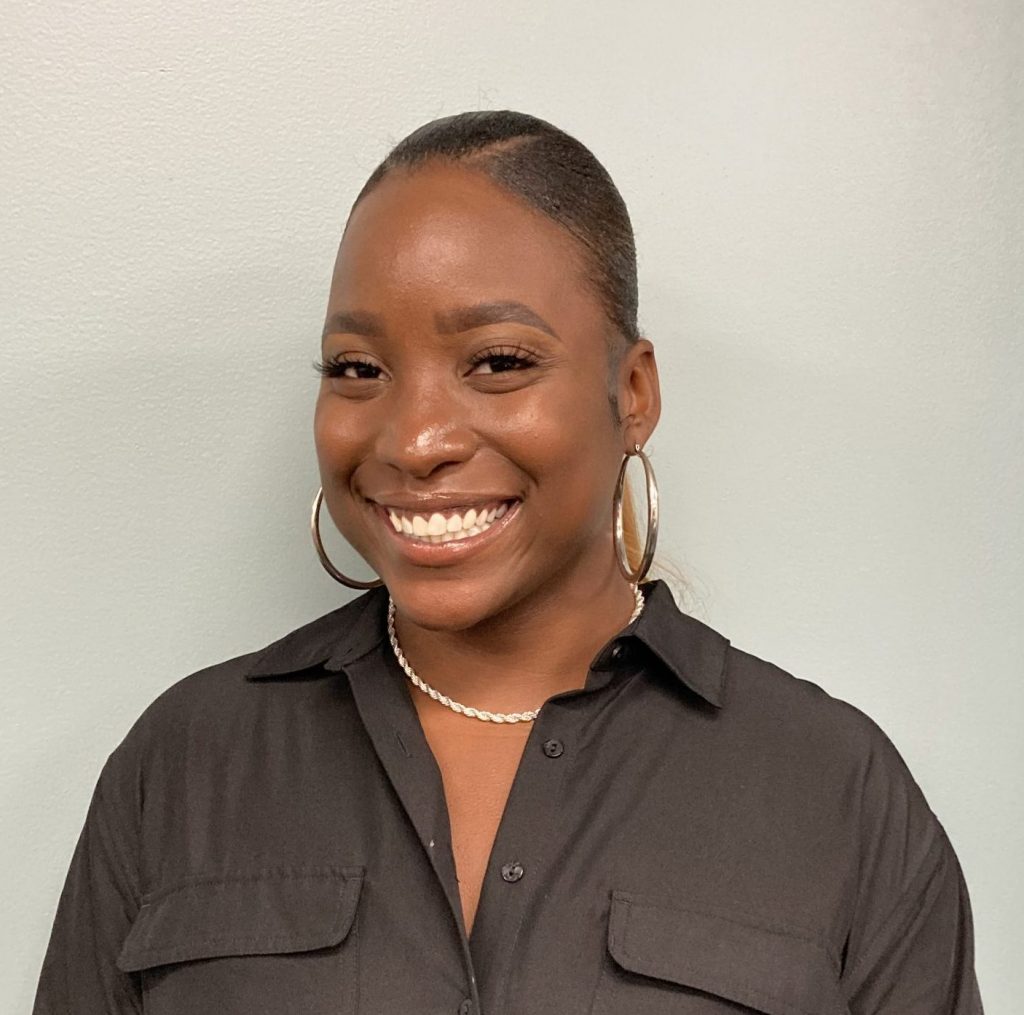 Chynere is a former program manager for recovery support service organization Young People in Recovery (YPR). She has been actively serving the substance use disorder community for the last 4 years through her work within Dimock Center's Acute Treatment Service Facility and YPR. Raised in Cambridge, MA, Chynere has felt the drive to service individuals through her family's dedication to bringing others together. Framingham State University alumni with her bachelor's degree in criminology and psychology, Chynere has always held a passion for understanding those affected by our criminal justice system and providing them with advocacy.
Fun fact, Chynere is a mom to her beautiful son Dwight who she spends most of her free time with. They explore the wonderful world of dinosaurs and enjoy a mutual love of French fries. Chynere's hobbies outside of being a mom fall on reading, writing poetry, and exploring new food places with her friends.