Are you motivated to work on your recovery?
If you are willing to work hard on your recovery, Access to Recovery (ATR) is willing to work hard to help you!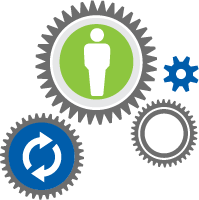 What makes this program unique
The Massachusetts ATR Program works to support your individual path to recovery based on your individual needs.  ATR is a referral-based program. You will require a referral from a provider within the recovery community with whom you plan to work with long-term (at least 6 months) – so that ATR will have the greatest impact to help you with your recovery. If you do not currently have a recovery provider that you are working with, please contact the Massachusetts Substance Use Helpline to get connected to a provider at 800-327-5050.
Once your referral paperwork is received (from your recovery provider), your eligibility requirements will be verified, and then you will be contacted by one of our ATR Coordinators to schedule an intake. At your intake appointment, your ATR Coordinator will work with you to develop your individualized Recovery Plan and determine the appropriate recovery support services that will work best for you.
Although recovery is a lifetime process, ATR is not intended, nor appropriate, for people who have maintained long-term recovery.
SUCCESS STORY — Nelson Vega
ATR helped me through a difficult stage in my life… I was awarded the apprenticeship, at the Women's Lunch Place. Six months later, I now work here full time as a kitchen assistant.