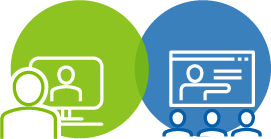 Individualized support for individualized success
ATR Career Services is built on the foundation that when people in recovery are employed, they experience positive life outcomes. From lower rates of recurrence of their addiction, higher rates of abstinence from drugs and alcohol, and more success in completing treatment, this evidence has informed the development of this service.
ATR Career Services includes job readiness and job training opportunities designed to support participants as they build their skillset to enter the workforce and begin their path to self-sufficiency. From the time participants are enrolled in the program, they are encouraged to begin exploring their employment interests and options. 
ATR fully sponsors eligible participants to engage in the ATR job training program of their choice, which includes the cost of:
Tuition
Hourly work study benefit
Technology
Exam fees
Books and other necessary supplies
Note: As of October 2020, ATR has paid for $12 million in job training sponsorships
Career Services By The Numbers
More than 3,000 ATR participants have gone through our career services programs since 2019.
The majority of participants who completed an ATR job readiness program reported feeling prepared to find a job in their area of interest.*
87% of  participants who enrolled in an ATR career service program completed their job readiness or job training program.*
53% of participants who completed an ATR job training program reported employment after program completion.*
*Reflects data collected between 1/1/2021 – 12/31/2021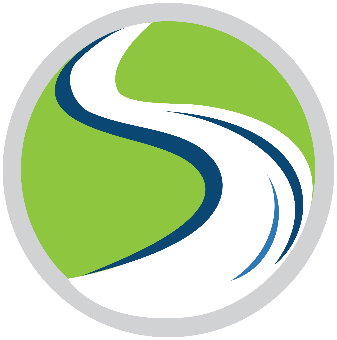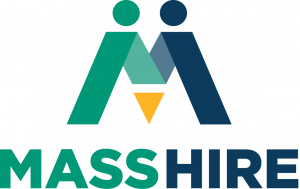 Paths to Empowerment (P2E) Program
The ATR Paths to Empowerment (P2E) Program is a 3-week, 60-hour course that addresses the unique barriers that people in early recovery face when seeking employment. In partnership with Massachusetts Career Centers (MassHire) and Advocates for Human Potential (AHP), ATR developed the P2E Program to help participants become job ready. P2E participants build confidence along their journey to work readiness by creating a career portfolio and practicing interviewing skills so they feel empowered to enter the workforce while sustaining their recovery.
In addition, P2E participants receive an introduction to employment and financial literacy, coaching on how to develop job search elements (e.g. resume, cover letter, references), as well as guidance through workplace scenarios to prepare for professional workplace behavior.
After completing P2E, ATR participants have several choices for next steps including supported job search, pursuing ongoing education, or enrolling in a job training program with one of ATR's partnering providers.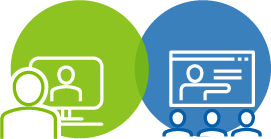 ATR partners with experienced trainers that offer job training programs for various career paths and fields, prioritizing programs that train in fields that are most receptive to hiring people with past criminal legal involvement. From food service to HVAC, computer technology to office skills, there's a job training program to support the goals of anyone looking to enter the workforce. Because individuals in early recovery often have unique barriers, many of ATR's job trainers have customized their programs specifically for our participants.
Career Services Course Description and Class Schedules
Innovative job training and support services customized for people with substance use disorders who face multiple barriers to employment. 
Click below to view a description and class schedule for each of our programs in each of the cities we serve.
For questions about Career Services or to join the ATR Provider Network for job training, please contact Kelly Joseph for more information.